Feeding children in schools is a moment that worries many parents. After all, the child has already grown, and you can not constantly control it. Will he eat well at school, take home-made food with him, or eat chips and drink soda? What should parents do to help their children benefit?
Cook their favorite dishes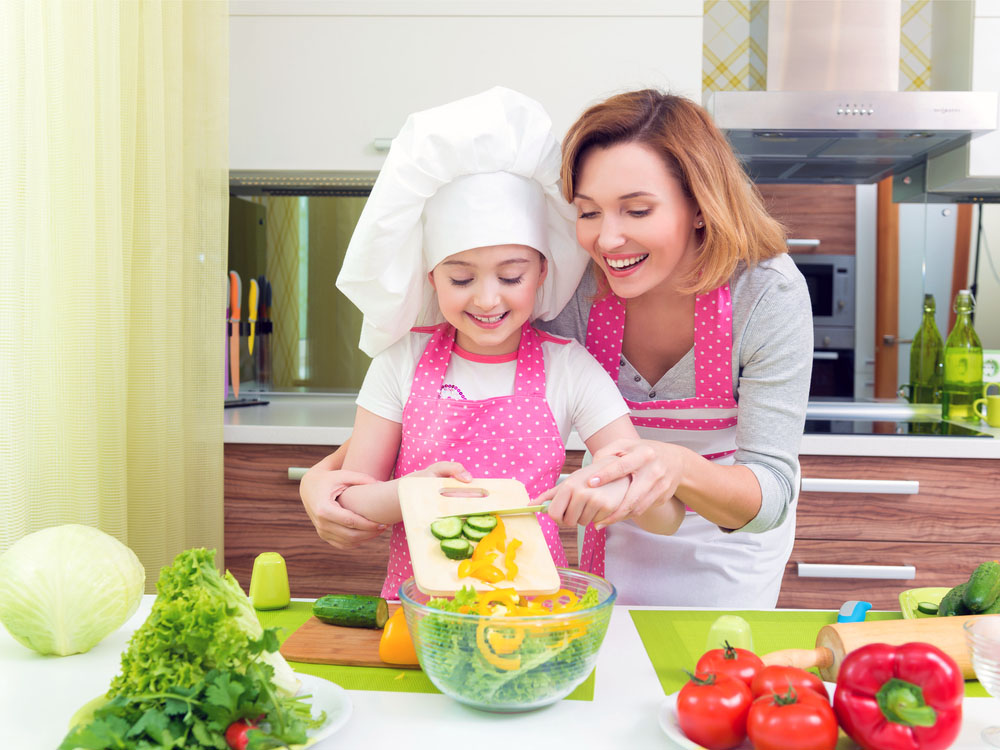 Be sure to consider the desires of your child when preparing meals for school. Even a tasty and healthy dish can be useless if your child simply does not eat it. Prepare a lunchbox for the child together, or even better – choose together, let him choose. Study the literature on the well-known direction in the education of the Reggio Emilia approach, which is based on the principles of respect and cooperation with the child.
Provide a choice
This rule follows from the previous one. Well, if you choose lunch box and thermos together. These are personal items that your child should like and arouse in him pleasant emotions. Also giving a choice, you show your confidence in the child. This will support his confidence and help you strengthen contact with each other. However, keep the line between freedom and permissiveness.
Take care of the drinking regime
Regardless of having a healthy food container, you should worry about how and what your child drinks. Give your child a thermos with conventional non-carbonated water, tea or fruit drink with no sugar added. Often, the child's drinking regime is overlooked, although it is no less important than for an adult. In addition, children are big fans of sugary carbonated drinks and other high-sugar drinks, which provoke the development of caries and other diseases of the gastrointestinal tract and metabolic disorders.
Go grocery shopping together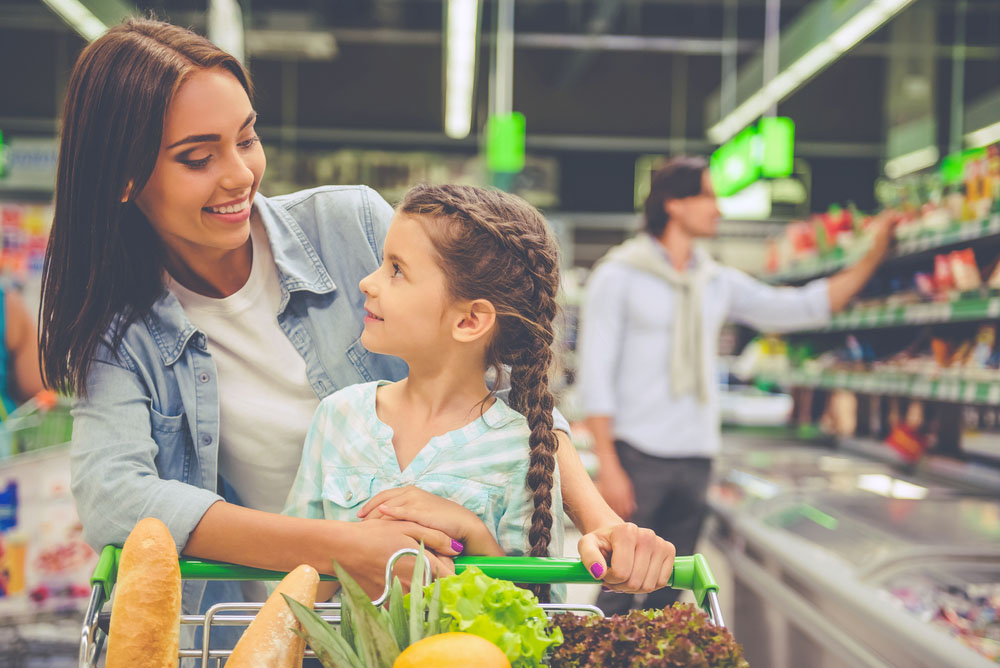 Your task is not only to provide your child with healthy food, but also to motivate him to eat properly and teach him how to do it. In addition to the full menu you have compiled, there is also junk food. Even if your child has a lunch box, the example of other kids can push him to the wrong choice. Where to start to motivate? Start with a joint shopping trip – turn an ordinary purchase into an interesting game. Think over the menu, make a list, and go on a trip. You can even make an interesting quest.
Choose products carefully. Pay attention to the composition, choose products from manufacturers that you and your child trust.
Cook together
So, you are back from the store. Great, proceed to cooking. Meet: you have a new Sous-Chef. Psychologists and educators claim that cooking together improves the relationship between you and your child. Learning in practice, from what and how dishes are prepared, children quickly understand the difference between healthy and unhealthy food and begin to approach the choice of products more consciously.
Most importantly – do not regret time for explanations, pronounce each step – how, what, why. Yes, a child may be mistaken, distracted, do strange things. But it's up to you now that he learns how to correct his mistakes and prevent them in the future.
Try to ask questions that require a detailed answer: this will help in parallel to develop logical thinking and speech; and before explaining something, ask the child what he already knows about it.
An important point: when the dish is ready, be sure to do the cleaning, and then beautifully serve your culinary masterpiece.
If a child loves to cook, will begin to take the initiative, improvise and fantasize, present him a beautiful culinary diary for writing recipes.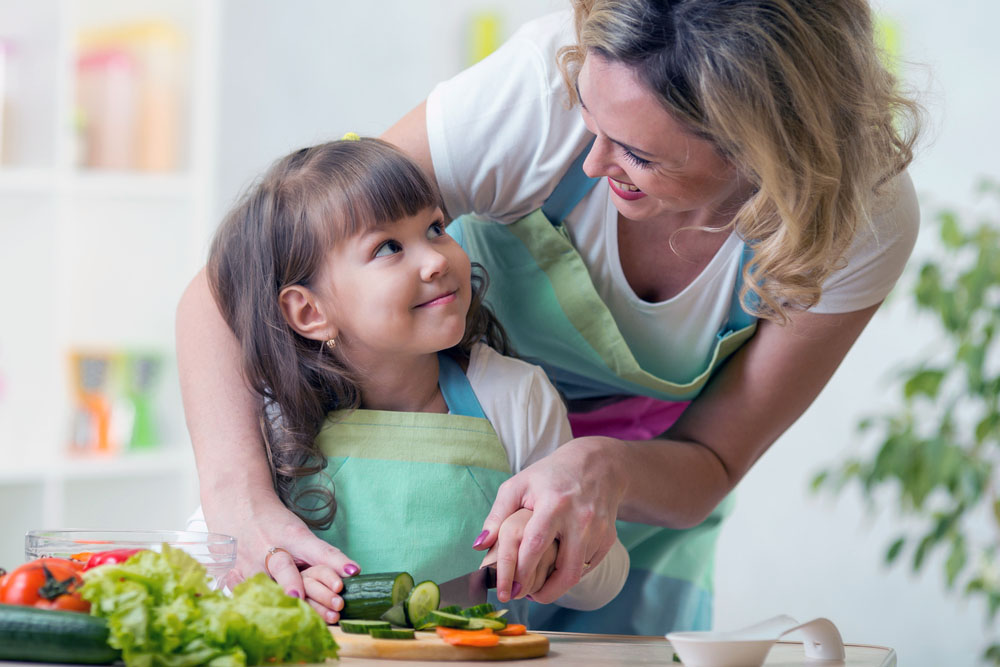 Great tips for packing children Lunch Box:
Even the legendary Jamie Oliver advises involving children in culinary matters from an early age. We hope we have helped you and the relationship with your child will be further strengthened. And if you decide to choose a lunch box, then we will be happy to see you on the pages of our site.