Bringing food for lunch from home is good for a variety of reasons: lunch is cheap, guaranteed to your taste and made from quality products. But all these advantages can erase a few mistakes that we make while preparing lunch-box.
Mistake #1. Put in the container products with strong odors.
Sometimes at lunchtime, the office is filled with such aromas that you want to immediately run away from the office and never return there. Among the most fragrant dinners are dishes with fish, seafood, exotic sauces, cauliflower, and many products fried in oil. they will not harm your health, but it can change an opinion about you.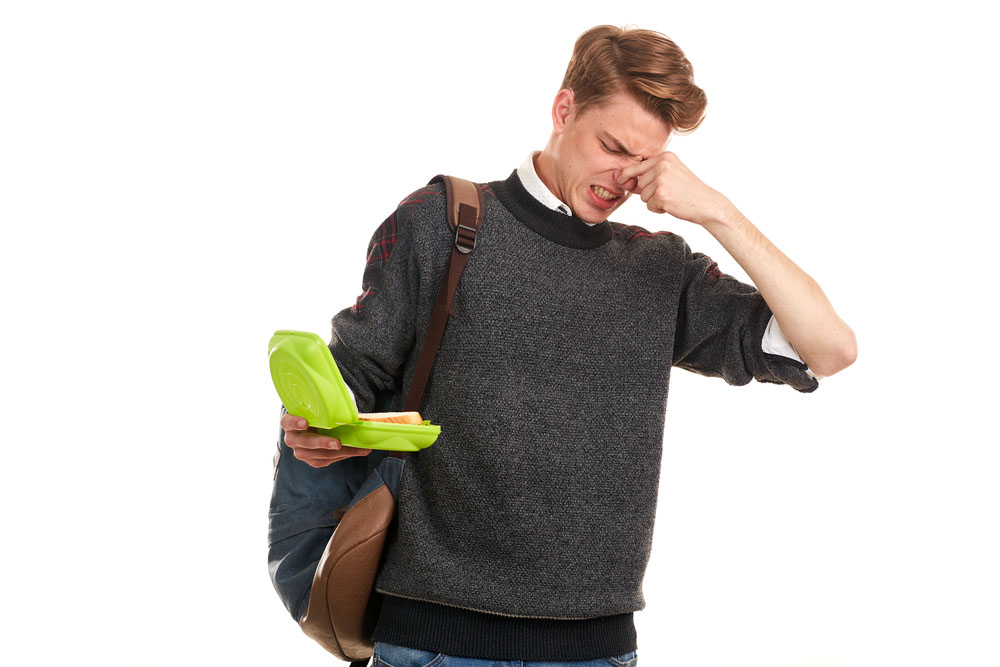 There are two ways out: exclude these products from your office menu or change the way they are cooked. Since their smell is enhanced by heating, make something that can be eaten cold: salads, spring rolls, etc. Moreover, if you want a hot dish, take a classic with you: steamed vegetables and meat. Steaming is optimal also because the process of frying, including grilling, and roasting in the oven produces trans fats, heterocyclic amines, substances that contribute to cardiovascular and other diseases.
Mistake #2. Warming up food in the lunch box for this is not suitable
When choosing your container is worth seeing whether it is suitable for heating in microwave ovens. If the container is not intended for this, then it can be deformed or release substances that will be absorbed in food and adversely affect your health. Especially good, such chemical elements accumulates fatty foods. Relatively safe materials are ceramics or glass, which in most cases are suitable for heating in a microwave oven.
Mistake #3. Wrong lunch box storage in the office
Not in the fridge. In this form, not all dishes can fully survive before the lunch break. Ready-made salads, side dishes and even more so protein foods – meat, poultry, fish and dairy products – should be stored only in the refrigerator, otherwise, pathogenic bacteria develop in them that cause digestive poisoning. To start this process, it is enough for these products to stand outside the refrigerator for more than 3 hours.
Fresh vegetables, fruits, bakery products, cereals, cooked without sauces can be stored without refrigeration.
Mistake #4. Take with us what's left of supper.
It seems to be convenient: you cooked a larger portion in the evening, ate half, and the second took the next day to the office. This option is not suitable for all dishes. If in the evening you baked meat in the oven, then you can take it with you. The same applies to yesterday's soups. But the side dish, especially vegetable, it is better to cook in the morning, so that the loss of vitamins was minimal. Salads, ideally, generally need to be chopped right at work, or cut in the morning, and add sauce in the office.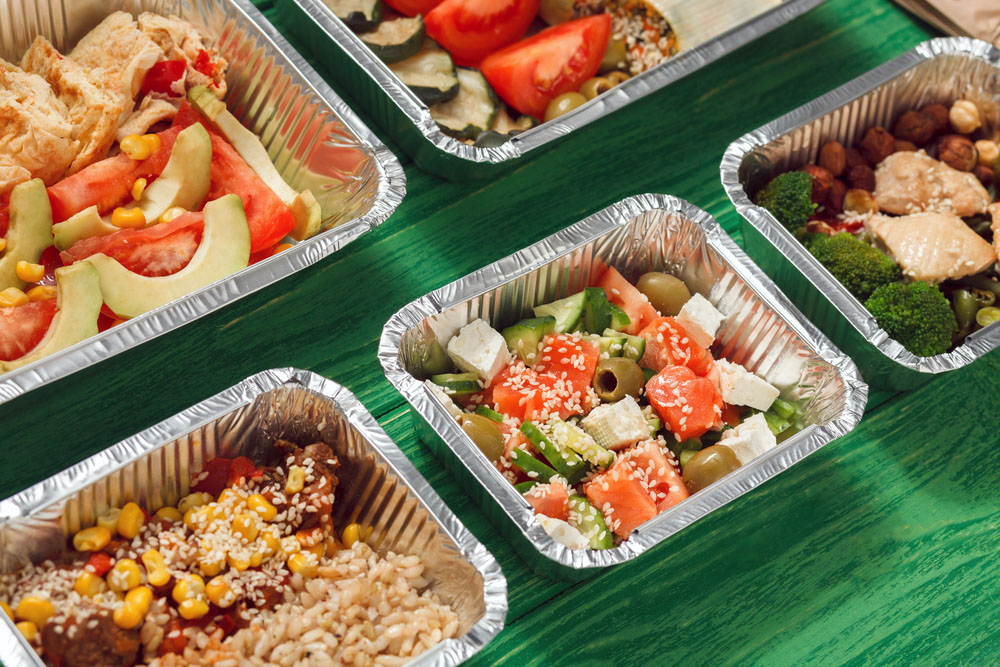 It makes sense in terms of health. Some microorganisms can also develop at low temperatures – + 4-5 ° С. Therefore, nightly storage of food in the refrigerator is not a guarantee that in the office you will eat healthy food.
Mistake #5. Eating directly from the food container
Do you think that you have dinner in a very small portion? Transfer it from lunch box to a regular plate, and you will be surprised how much food you actually eat every day. Seeing an empty plate, you understand that lunch can be finished. Thereover where it is better to put the necessary amount of food in your usual plate at home, and then move lunch to a container. Or at work to shift the food in the usual tableware. So you save yourself from overeating.
It will also be useful to pre-calculate the caloric content of the food that is placed in the lunch box. In our recipe section, the required caloric value has already been calculated.
Here are some additional no-no mistakes for lunchbox creation:
Do not be lazy to take food to the office and make your own menu, which will suit your taste.