Quality LunchBox for Girl
Health experts across the United States are alarmed about the declining interest of children with their lunch, and often, they are not eating it at all. As parents, this is something that we need to look into considering that our kids are at a very crucial stage of developing and missing their dinner would affect their growth, and they can develop a habit which might bring when they grow up.
Many school children bring their lunchboxes home with it still full of food, and it becomes frustrating. There are various reasons why they do not bother to touch their food at all. In this article, we will discuss some essential suggestions to curb this habit of your child. We also prepared tips to boost their appetites and make the most out of their lunchboxes. There are different types of lunchboxes depending on your child's age; there is a toddler girl lunch box, and also a baby girl lunch box.
So, why girls not want to use food containers?
First off, one of the reasons why they do not eat their dinner is because of their lunchbox. Sometimes, the lunchbox that we buy from the supermarket could be heavy, or the kids have difficulty unlocking them which makes them lose interest in eating their food. Considering several factors curb their appetite, kids who focus on playing, studies, and other activities surround your kid which could make him lose his appetite.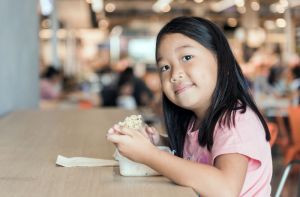 Buy a kids meal container girls that is lightweight, easy to lock and easy to open. Also, make sure it's compact and is easy to pack in their backpacks.
Another factor that your kid may not eat his or her meal or not even finish it is because they are distracted by many things. One of them is they get bored eating the same meal every single day. Instead of packing sandwiches, an apple, and an orange juice, why not have a different meal plan for a daily basis? Try cooking meals which are both delicious and healthy, and always make sure the nutritional proportion is equal. Channel your creativity by cutting the vegetables into different shapes, cut the sandwiches and have fun or try adding more colors to the food to make it more appetizing to look at.
Another factor that your kid will not bother eating their meal is the food is too dry. That's why you should learn how to cook so that the food's texture is not dry, and instead, juicy and tasty. Try using sauces for meat cuts, dips for vegetables, and spreads for sandwiches. Since kids have small appetites. Cut the entire sandwich into half so that they can finish it especially for picky kids like lunch box for a high school girl.
Always keep in mind to offer meal storage for a teenage girl a choice so that they will finish their meal every day in school. You should make sure the lunch box you're going to buy fits everything your kid wants to eat in school, and make sure that it locks in the moisture, the freshness, and the temperature of the food to prevent it from getting spoiled and keep it fresh enough to be consumed hours after you packed it.