Adult Lunch Box Shop
Who on earth said that lunchboxes for kids were the only option out there? Our awesome lunch boxes for adults will prove something important to you in no uncertain terms. Whatever you are looking for, you can find a grown-up meal box that will look unique, clear, and professional.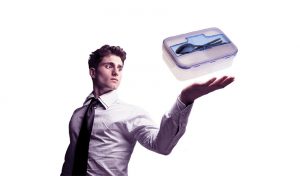 These might be the best adult lunch box options you have ever come across, but they are also perfect for just about any situation people can imagine. These containers are ideal for any taste, and they will be acceptable in just about any personal or professional setting. These thermal designer food boxes will keep food fresh, drinks cool, and meal prep plans on track. What more can anyone really ask for awesome lunch boxes for grown-ups?
Lunch Boxes for Work
In terms of the best food storage options on the planet, these adult lunch box choices are really going to take your breath away. That sounds like a pretty tall order for something like lunchboxes for a mature man. Nonetheless, we believe that when you study these dinner containers in greater detail, you are going to understand what all the fuss is about.
Cute, lockable, and reusable should be consistent features across anything that claims to be the best man lunch box to be found anywhere. Regardless of what you choose in our lunchbox shop, you will find possibilities that meet all of those demands in flawless fashion. At the same time, you are also going to have stylish, sophisticated, and pretty funky lunch containers to take with. Our 1-3 layer food containers are only the beginning. We also offer bento thermal meal storages, blue food containers, food thermoses with bags, Chinese-style blue plastic food containers, and even glass microwavable lunch boxes. These are just a few examples of what a man or woman can find at our adult lunch box store. Simply put, regardless of your tastes, and regardless of what you'd like to do with containers, anyone can find something absolutely perfect. Ready to get started?
Big Discounts and Sales
No matter what, you can find something that will make it easy to take food to work. It is becoming more and more difficult these days to maintain healthy eating habits. One of the biggest problems comes down to the containers themselves. Some containers are just not up to snuff in every possible regard. Other containers are fairly limited in what they can ultimately do.
Our lunchboxes for women aspire to be a bit better than "limited." Consider carefully what you are truly looking for in your idea of the best grown person lunch box. Think about what you would like to do, in terms of meal preparations, and in terms of having something that will make it easy to travel with the things you love to eat. No matter how you may answer such a question, you are going to find possibilities at our meal containers shop for adults. Just don't forget that we also have tons and tons of great, cool lunchboxes for kids!