When you are preparing lunch box in kindergarten or school for your child, you can, in addition to food, give him another dose of encouragement. This is what lunch box notes are for. We made a selection for you of 15 such notes, which will be a great addition to the usual day of your child. The baby will be happy to discover, besides the usual milk and cookies, pleasant wishes from you. All images are provided in high quality and with the ability to immediately cut along the cutting line. Simply select the desired images and send the content to the printer. Each image is clickable and will redirect you to a full-size page.
Lunch Box Notes for Son:
Lunch Box Note for Daughter:
Printable Lunch Box Notes PDF:
We hope you have found something that made your child smile 🙂 Also we collect all these stickers in one pdf ebook, check it out: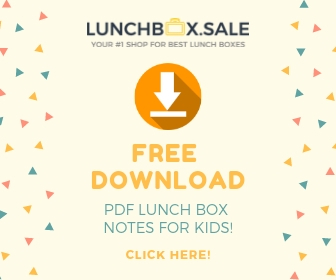 And For those who have not yet chosen a lunch or bento box, we have good discounts in our store. Hurry up to please your kid.